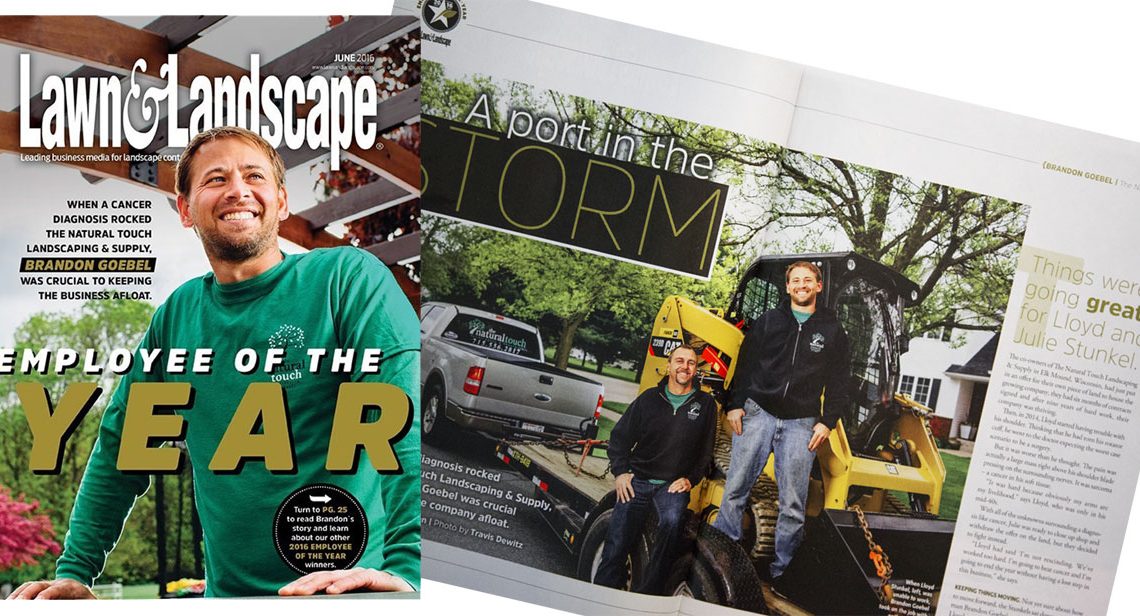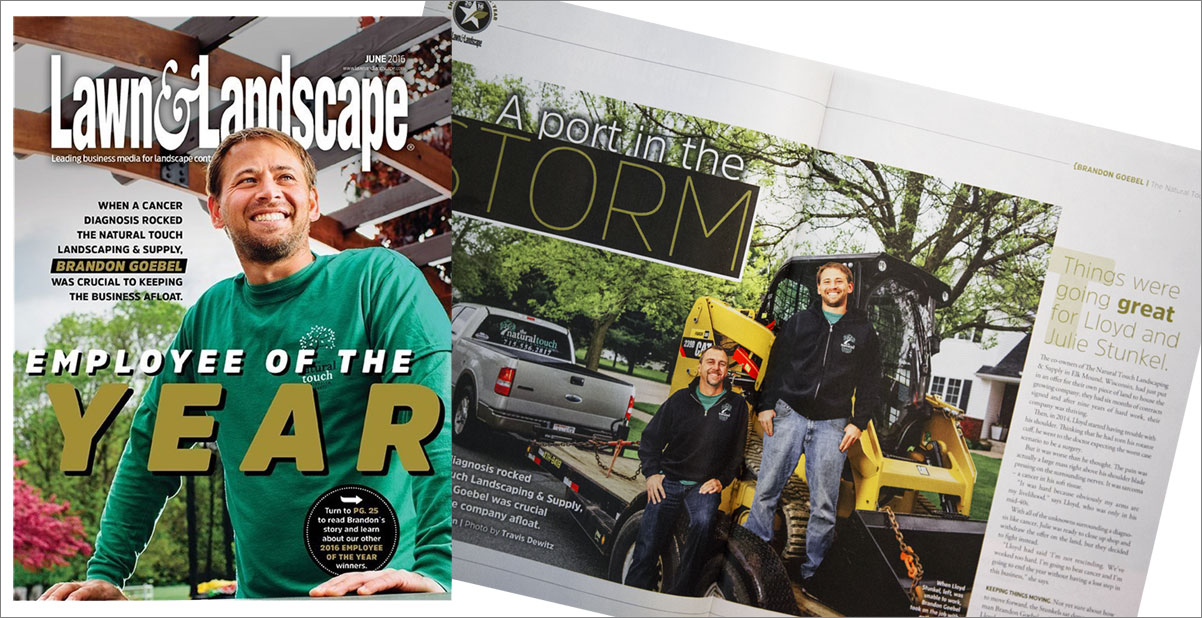 Congratulations to Brandon Goebel from The Natural Touch Landscaping for being named Lawn & Landscape Magazine's Employee of the Year. I was honored to be able to photograph one of Chippewa Valley's own for the cover and feature article in this national magazine. The editorial photoshoot was setup at one of The Natural Touch Landscaping's previous residential job sites on the south side of Eau Claire, Wisconsin.
---
"Things were going great for Lloyd and Julie Stunkel. The co-owners of The Natural Touch Landscaping & Supply in Elk Mound, Wisconsin, had just put in an offer for their own piece of land to house the growing company, they had six months of contracts signed and after nine years of hard work, their company was thriving. Then, in 2014, Lloyd started having trouble with his shoulder. Thinking that he had torn his rotator cuff, he went to the doctor expecting the worst case scenario to be a surgery. But it was worse than he thought. The pain was actually a large mass right above his shoulder blade pressing on the surrounding nerves. It was sarcoma – a cancer in his soft tissue." – Lawn & Landscape (read the rest here)
---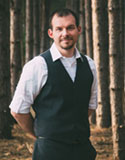 I specialize in commercial photography services like this. Corporate photography can also be considered industrial, business, commercial, executive, editorial, media, or even agricultural depending on the exact nature of the shoot and what the client wants captured visually. I give my clients a variety of images to choose from including many unique and captivating imagery. The client will receive environmental portraiture,  detailed close-ups, overall scenes, action captures, and anything else it may take to fulfill what they need. You can go here for more Commercial Photography Information.