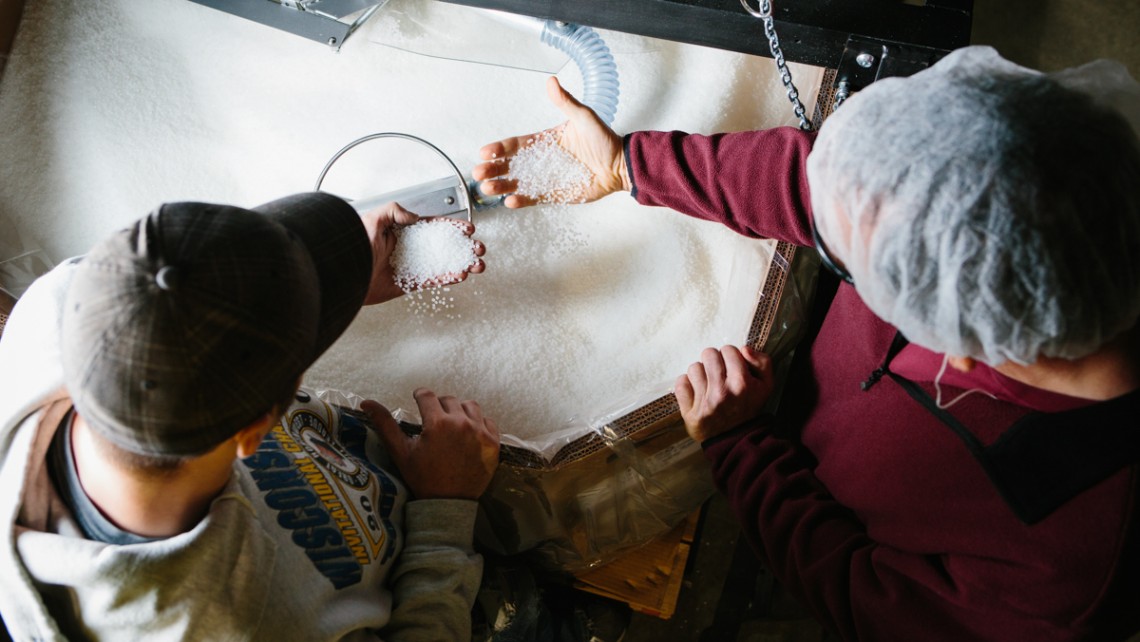 Selection of Five Images From my Latest Editorial Business Shoot
This editorial piece is of a small manufacturing company, Film Tech, in Stanley, Wisconsin. This corporate shoot was commissioned for FirstMerit Bank's magazine, Meritmatters. Film Tech manufactures polyethylene film used in many applications including from the medical field to sealing frozen foods. Tim Runge, the owner and general manager, gave me an in-depth tour of his facility and  the products they make. I was able to see the entire process of how the film was made from plastic pellets to finished product. I was also able to see all the precision testing that they do from thickness measurements to stretch tests to maintain a superior product. Once the rolls of film have been inspected, they are wrapped and package for shipment from Film Tech's on site warehouse. Tim also explained to me how his smaller size was an advantage to him and many of his customers that need smaller batches of specialty film orders that larger companies could not deliver. Even though Film Tech is located in a small Wisconsin town, they ship their products all across the United States as well as over seas. I truly enjoy working with other business owners to deliver an image of their business that shows exactly who they are and what they do.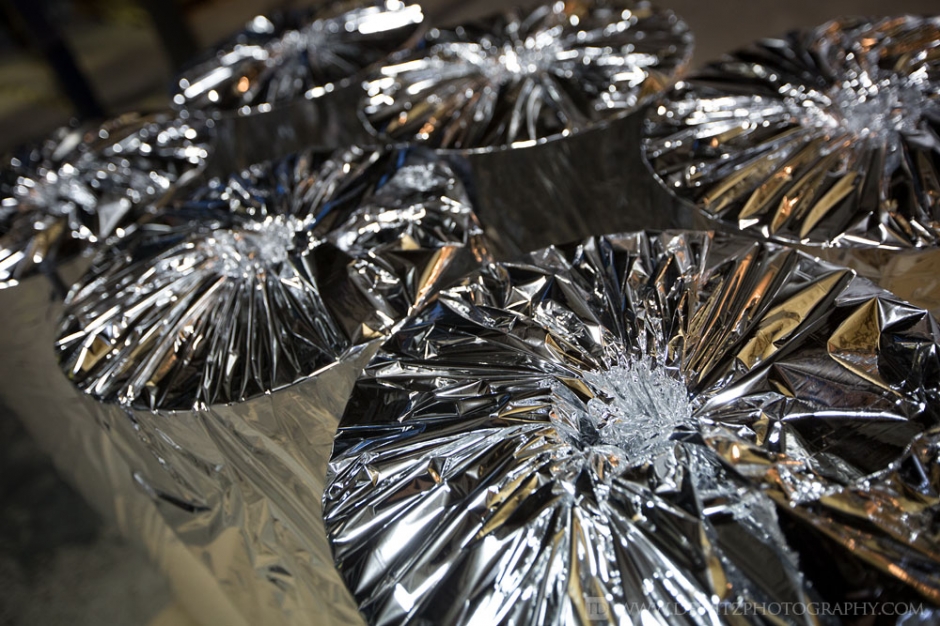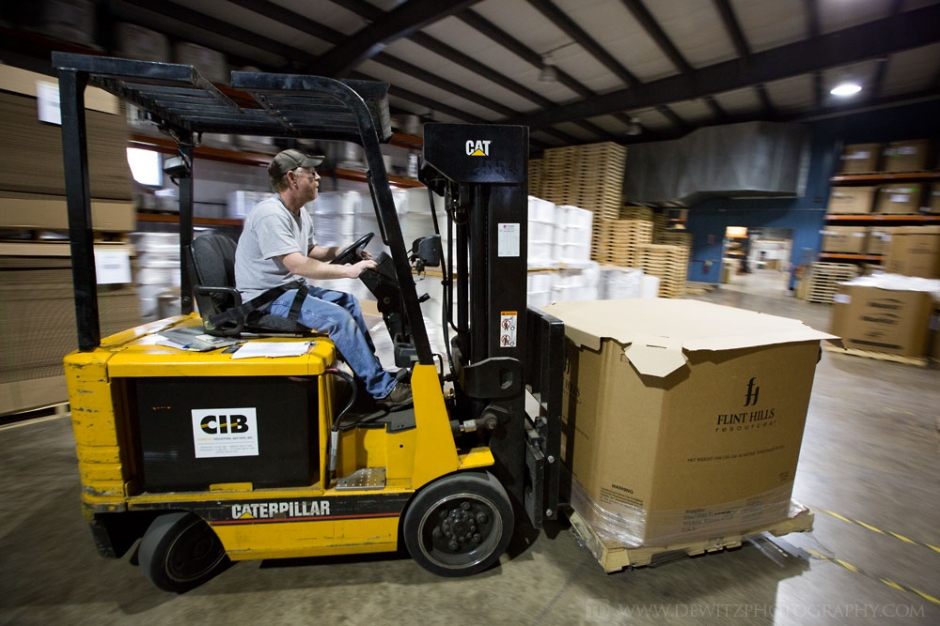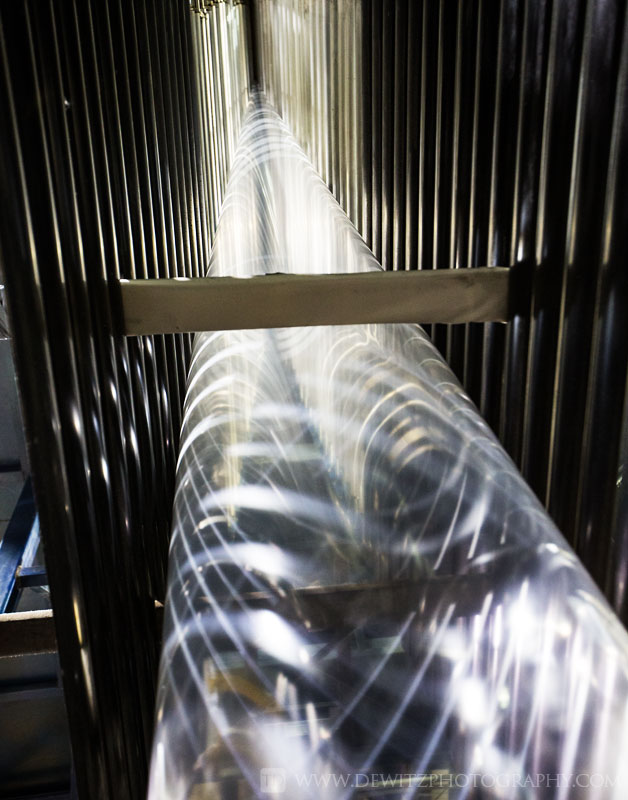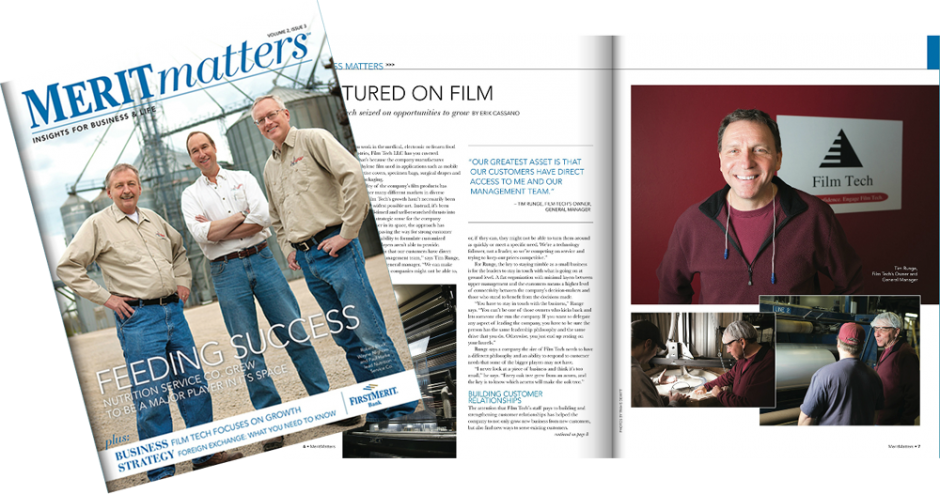 You can read this article in Meritmatters here.