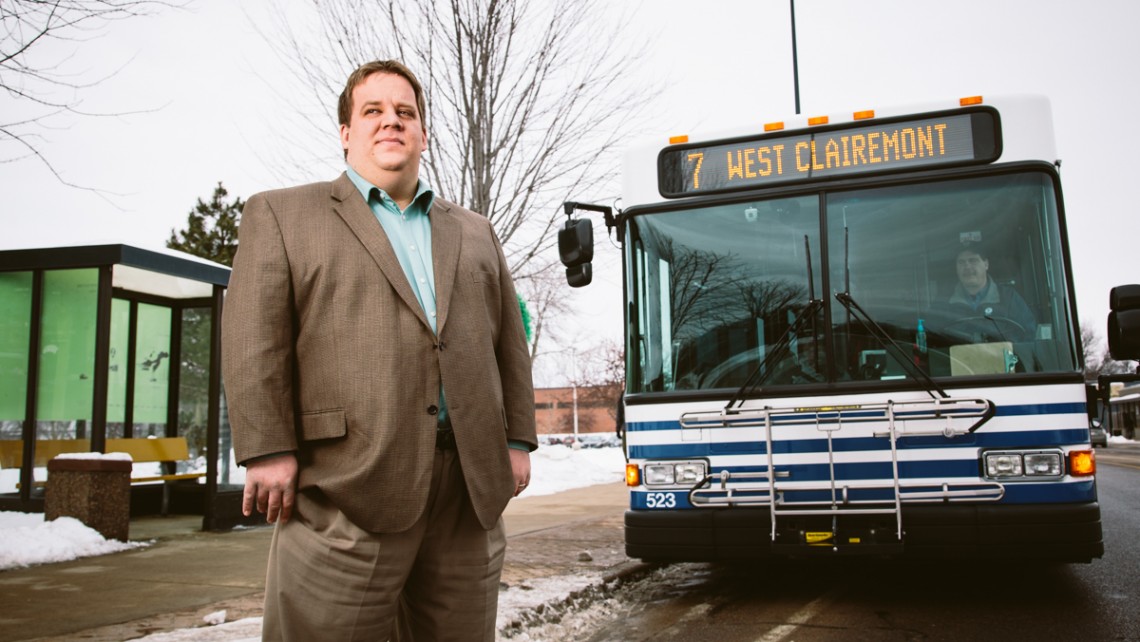 Selection of Five Images From my Latest Editorial Product Shoot
This photography series was done to showcase the wheelchair locking product Q'Pod which is used in Eau Claire Transit buses. Q'Pod, made by Q'Straint, is a wheelchair securement system known for how quickly and safely the driver can secure a mobility device like a wheelchair or motorized scooter in the bus. Eau Claire Transit manager Mike Branco arranged a city bus for this product shoot that was going to be used in a Q'Straint case study about the City of Eau Claire. Their artistic direction also  included a need for an environmental portraiture of  Mr. Branco. Besides the scooter we were using getting stuck in the snow, the shoot went very well and Mike and his team were great to work with to get the imagery that was needed.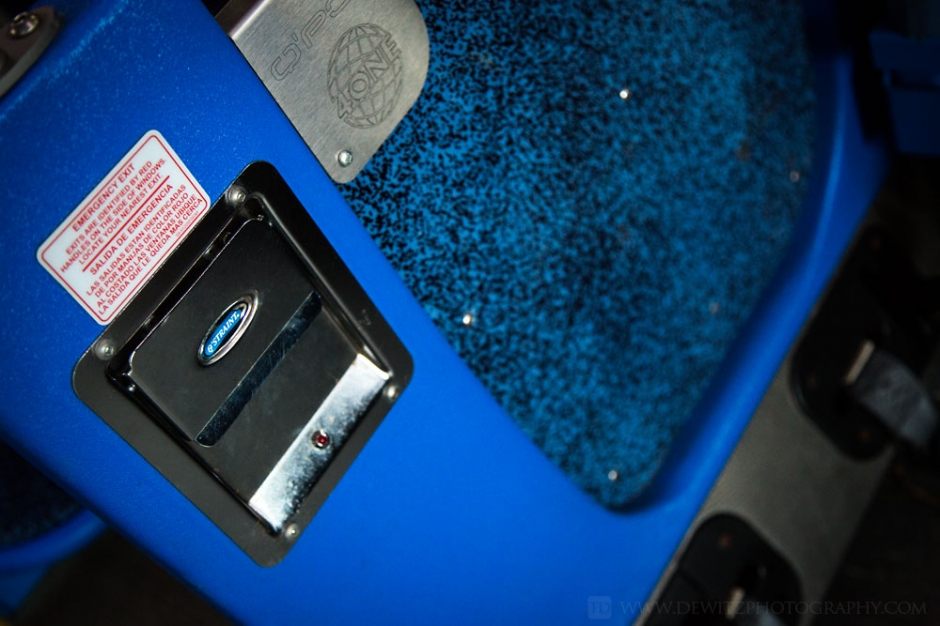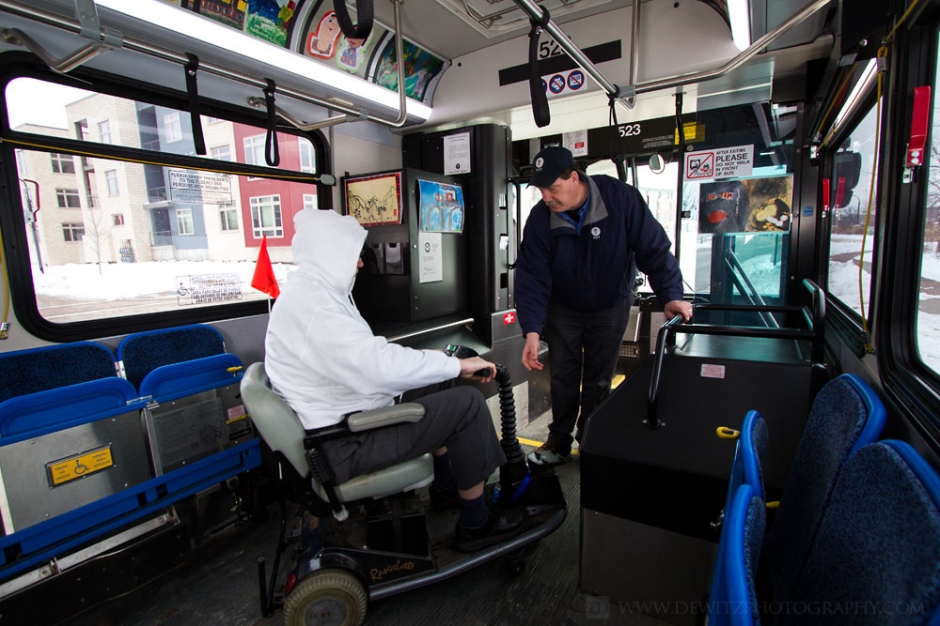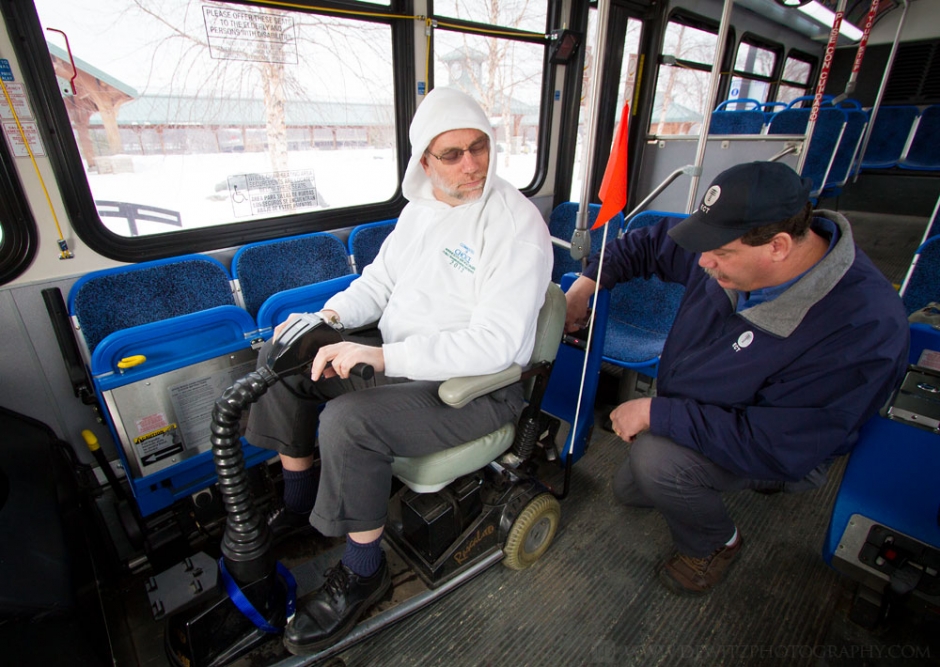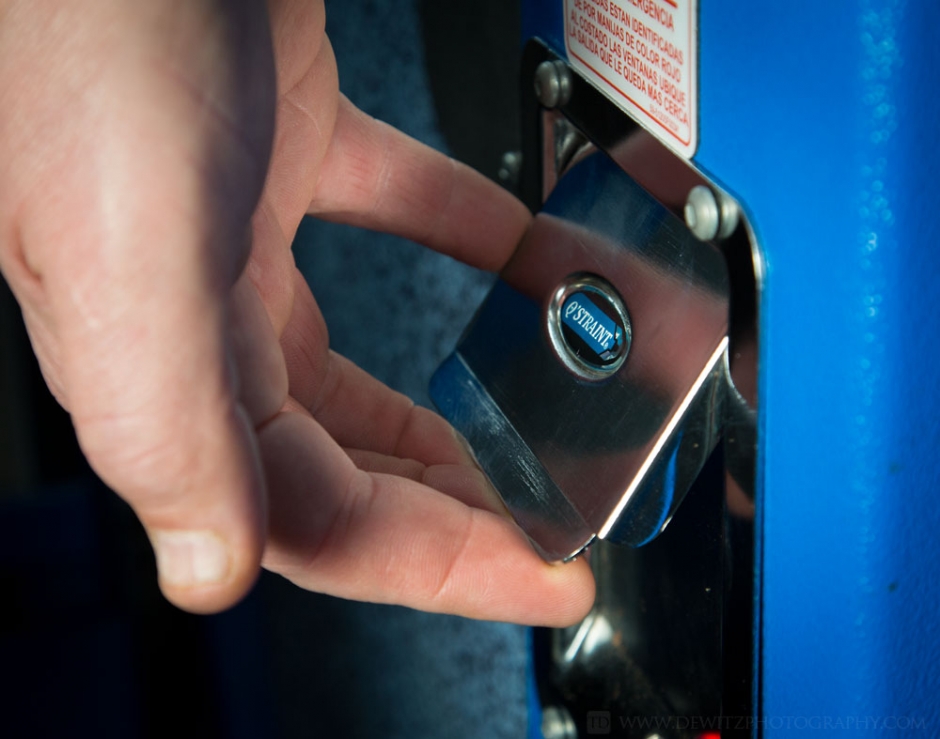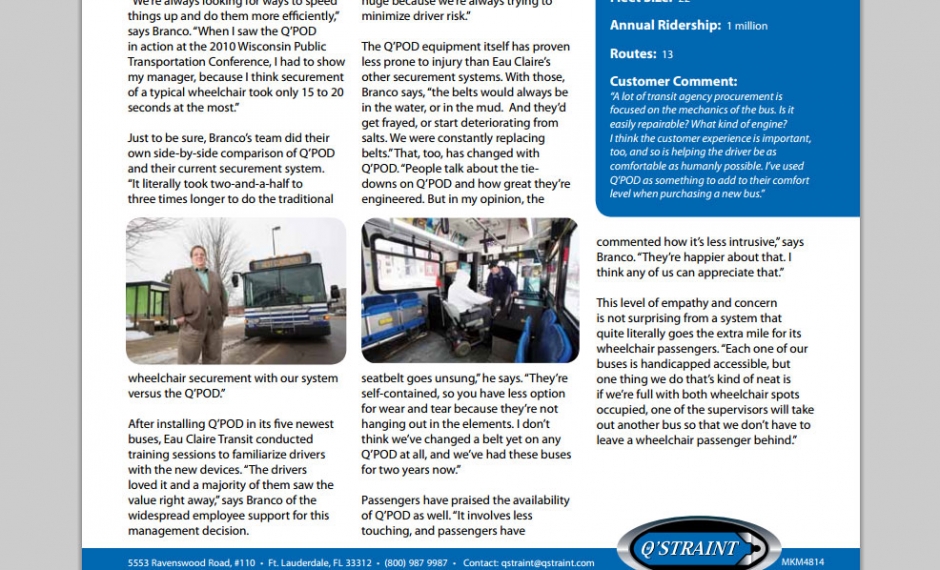 You can read this Q'Straint article  here.