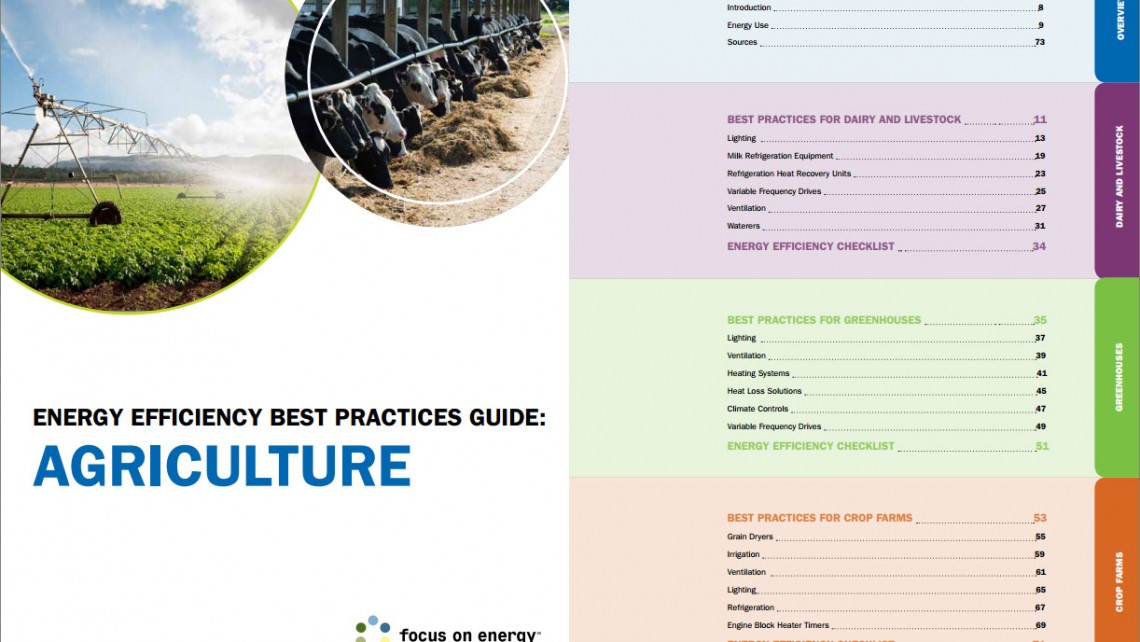 Agricultural Guidebook Photography
Focus on Energy's latest Energy Efficiency Best Practices Guidebook was recently released and displays an emphasis on agricultural businesses; including farms. New high quality commercial photography was sought after to add visual interest and support the themes covered in the guidebook. The page mock-ups Focus on Energy proposed to me called for a majority of tight cropped detail images with the remaining imagery used as a visual story. My partnership with them through each stage was a collaborative effort of design, strategy, and intention. Throughout my workings with their team it was apparent how detail orientated and professional they were, while allowing me to have creative control in capturing the right photography for their guidebook. If you are not familiar with Focus on Energy, here is a little bit about who they are and what they do:
Focus on Energy is Wisconsin utilities' statewide energy efficiency and renewable resource program. Since 2001, the program has worked with eligible Wisconsin residents and businesses to install cost-effective energy efficiency and renewable energy projects.The information, resources and financial incentives we provide help to implement energy saving projects that otherwise would not be completed, or to complete projects sooner than scheduled. – Focus on Energy
The Agriculture Energy Efficiency Best Practices Guidebook that I collaborated with them on is designed to aid Wisconsin's agriculture community with methods and tools used to encourage energy use reduction.  This guide covers many types of agri-businesses spanning crop farms, dairy, livestock, and greenhouses. The energy savings covered includes lighting, irrigations, grain dryers, and electric motors among other areas that are specific to each farm. A special thank you goes out to Peck Farms, Five Star Dairy, and Meyer Bros. Grain for allowing me into their work environments to capture the essential imagery for the Focus on Energy Guidebook.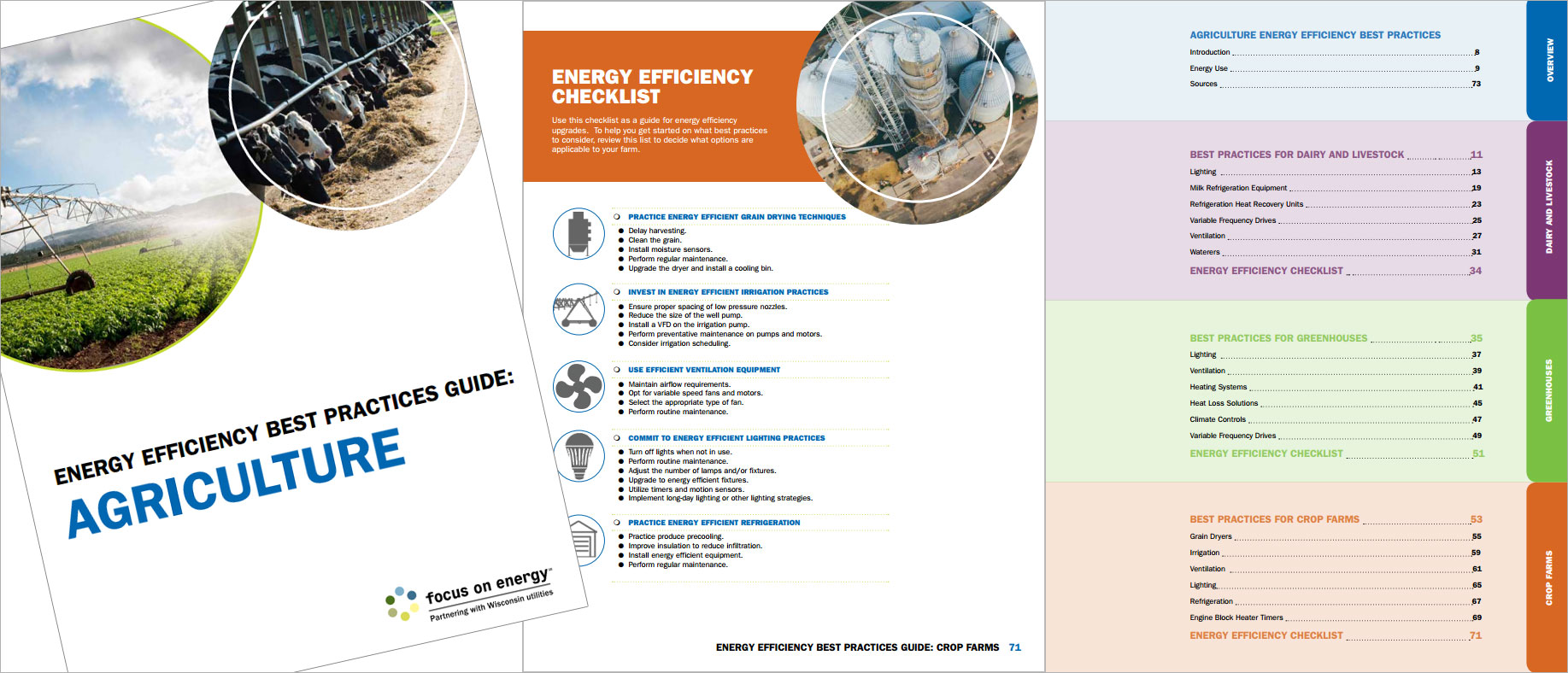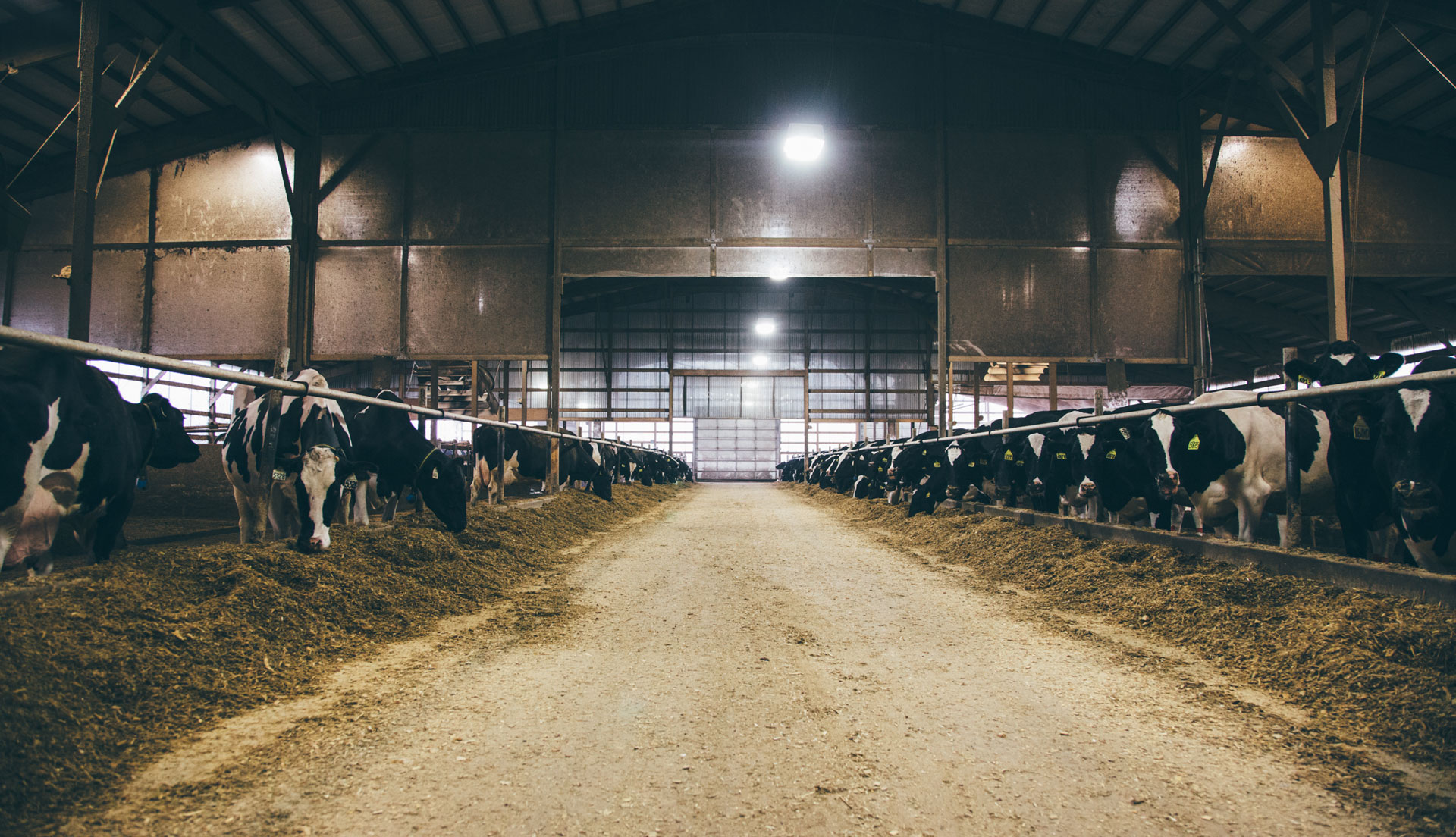 ---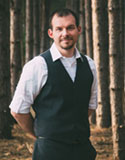 I specialize in commercial photography services like this. Corporate photography can also be considered industrial, business, commercial, executive, editorial, media, or even agricultural depending on the exact nature of the shoot and what the client wants captured visually. I give my clients a variety of images to choose from including many unique and captivating imagery. The client will receive environmental portraiture,  detailed close-ups, overall scenes, action captures, and anything else it may take to fulfill what they need. You can go here for more Commercial Photography Information.