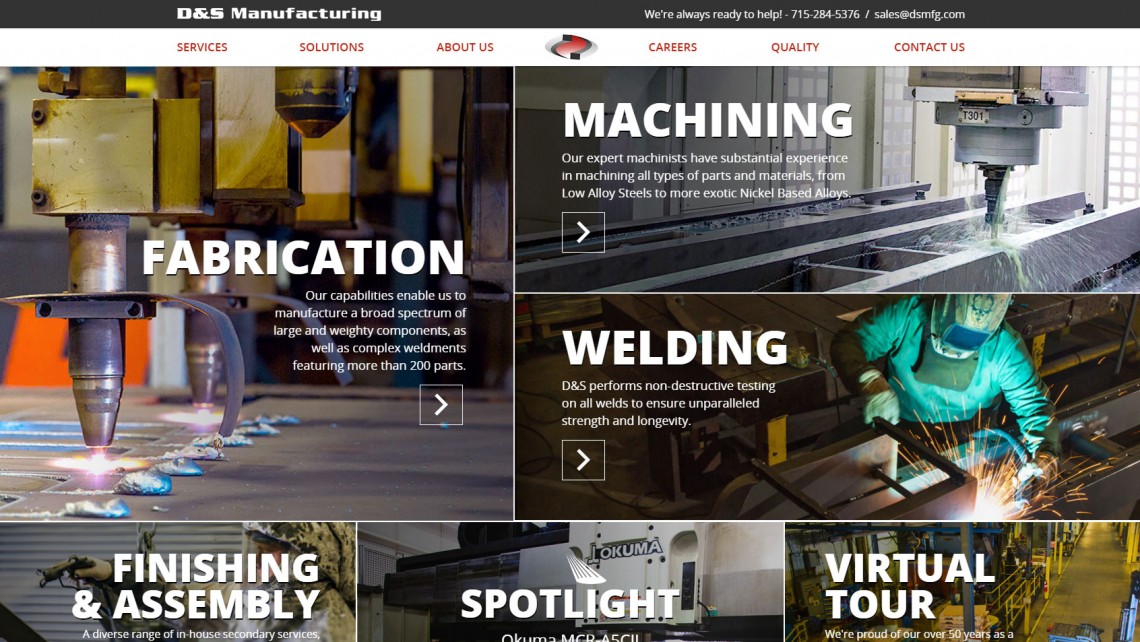 Manufacturing Website Photography
D&S Manufacturing's new website is live and impresses visitors to their page with the contemporary update. Foremost Media out of Janesville revamped this business page in their design of this original website; which is a vast departure from their previous site. This new design is not only modern looking, but is much more user and mobile friendly. I was eager to capture many aspects of their Black River Falls, WI manufacturing plant. They manufacture exceptional quality, medium to large-scale steel and aluminum components, assemblies, and complete weldments. D&S desired new and updated photography of their plant, equipment, and their finished manufactured assemblies.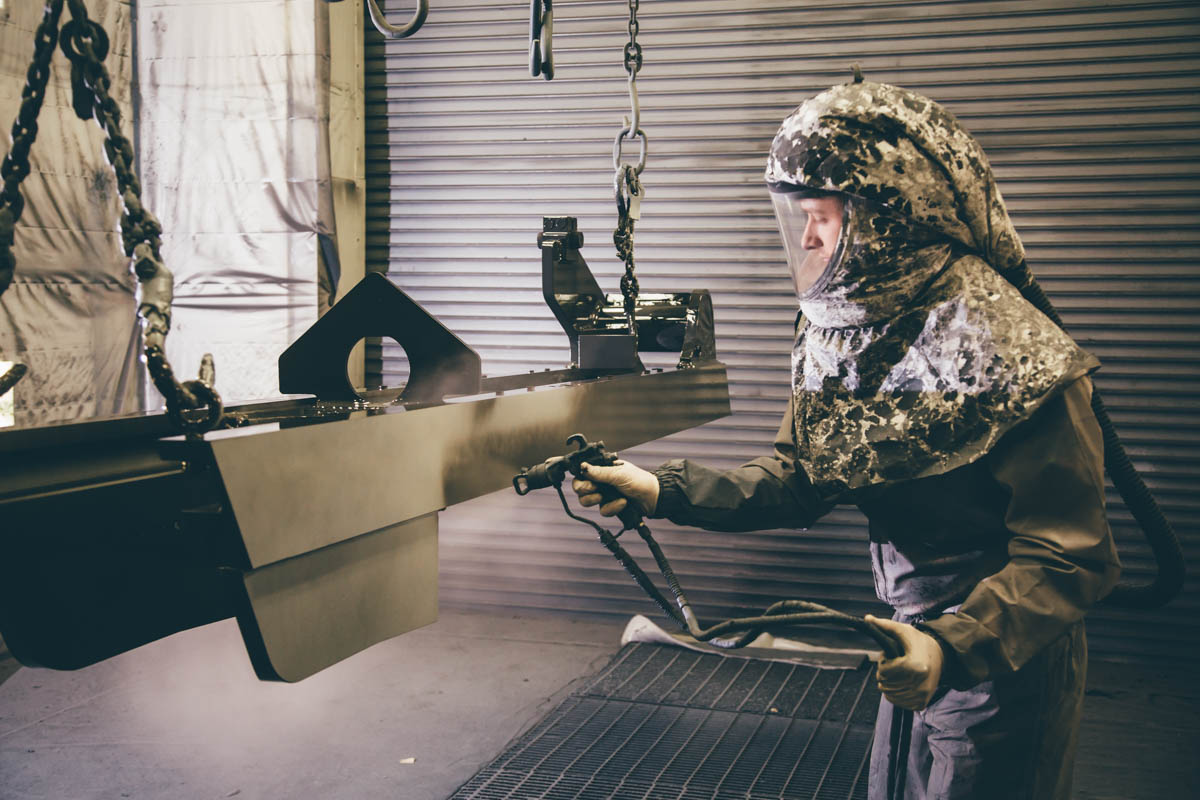 D&S Manufacturing can handle metal fabrication, machining, welding, finishing, and assembly all in their newly expanded plant. Their highly experienced employees are masters at their crafts and have high-end equipment at their ready including robotic welders, fiber laser cutting system, and new bridge mill.
Lighting is a major obstacle when high quality photos are necessary from an interior of a plant. Low and poor quality lighting is the cause, but with external light sources this can be overcome. Additional challenges that I was confronted with, included high contrast conditions with active welders working and the large-scale of the equipment and finished products. I was able to get the pictures they sought after and delivered the client a diverse selection of choices for their new website.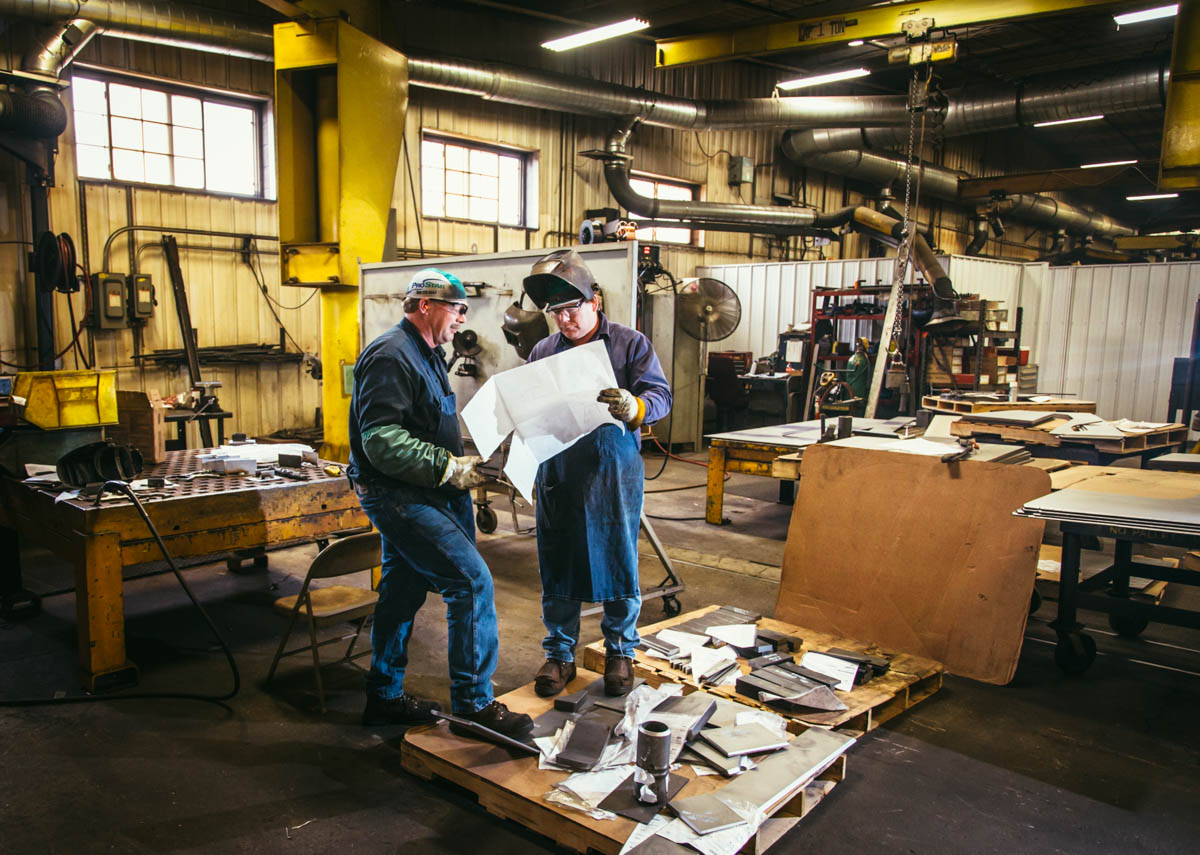 ---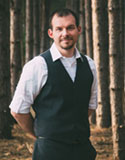 I specialize in commercial photography services like this. Corporate photography can also be considered industrial, business, commercial, executive, editorial, media, or even agricultural depending on the exact nature of the shoot and what the client wants captured visually. I give my clients a variety of images to choose from including many unique and captivating imagery. The client will receive environmental portraiture,  detailed close-ups, overall scenes, action captures, and anything else it may take to fulfill what they need. You can go here for more Commercial Photography Information.