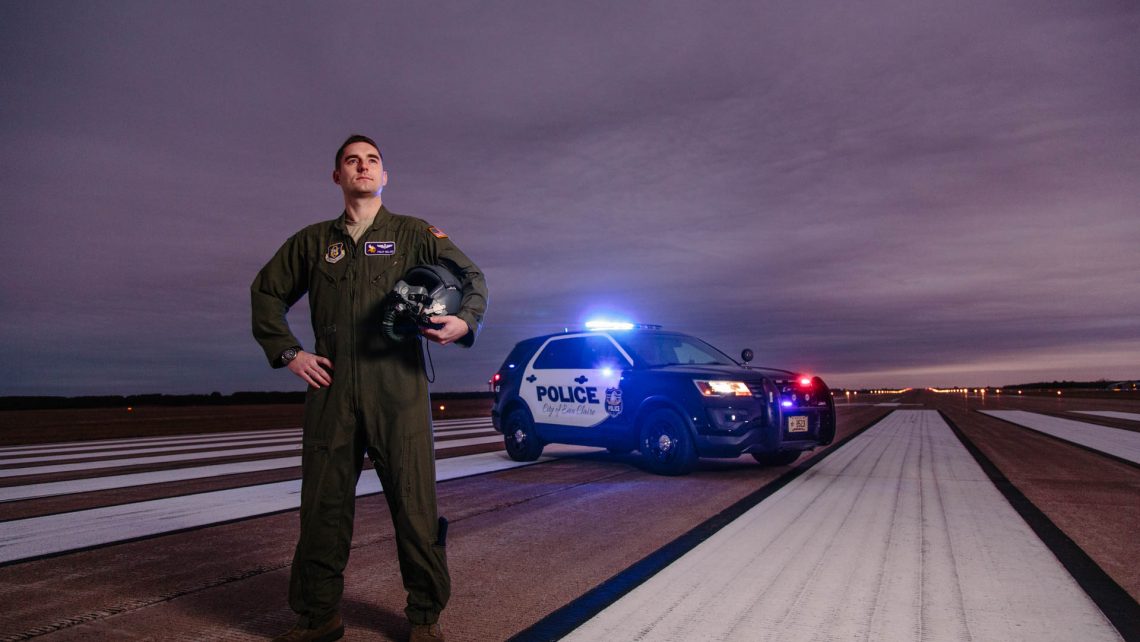 Law Enforcement Photography
The Eau Claire Police Department started the year off with a new social media campaign highlighting individual officers in an effort to connect with the community. The short stories are accompanied with a few photos and posted on their Facebook and Instagram pages. I have had the privilege to photograph these men and women with the police department and have been able to showcase what they do for this Wisconsin community. On average, these posts generate substantially greater social engagement compared to other posts resulting in a wider reach and increased return on investment (ROI). Local news station WQOW did a short segment on these personal officer stories which can be seen here – Eau Claire Police highlight personal stories of officers' lives.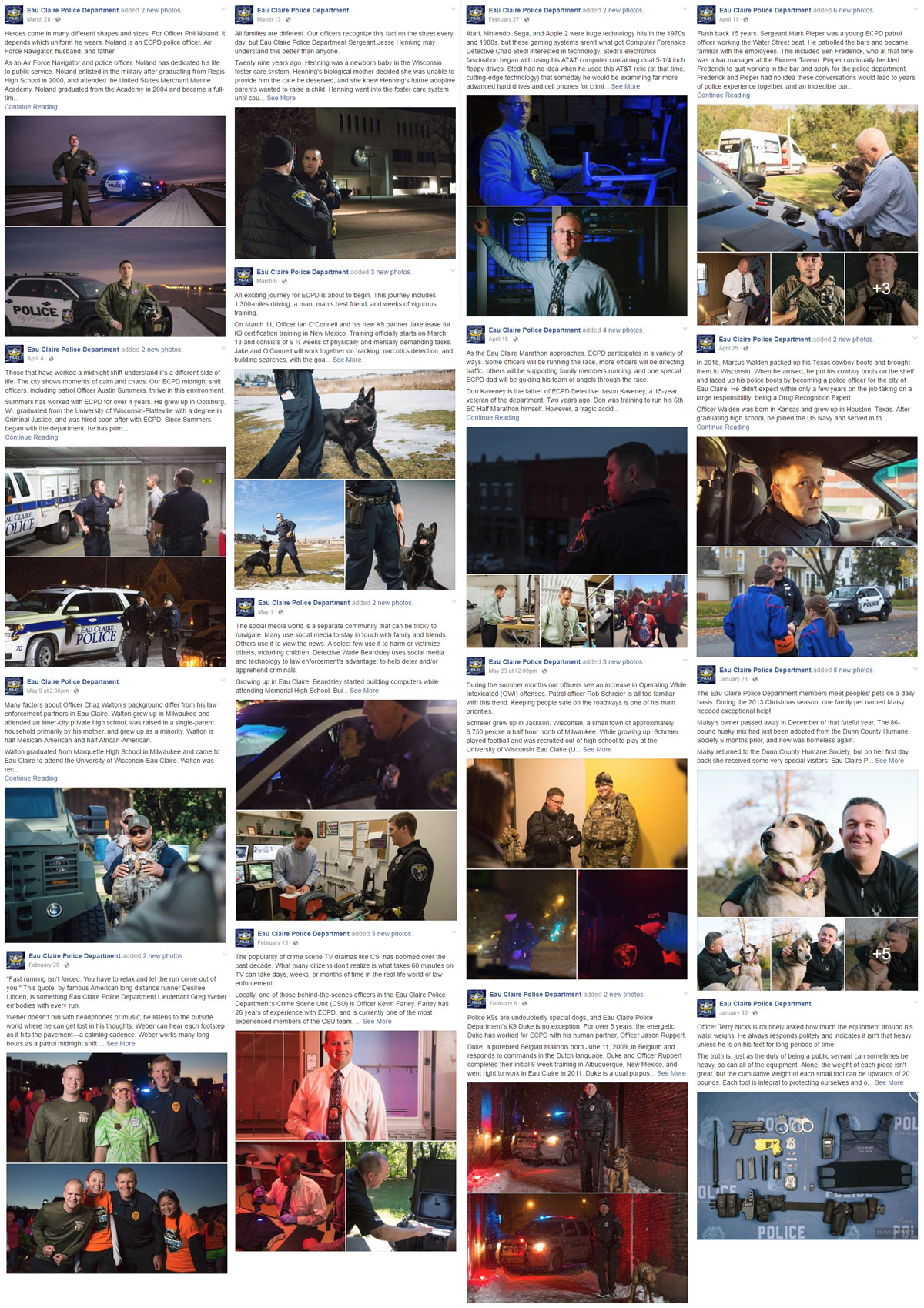 ---
"Through Travis's willingness to bring forward ideas coupled with his creativeness and perseverance, our ideas have turned into a unique partnership. Travis has worked to earn the trust of our officers through his down-to-earth personality, his respect toward our profession and his amazing work product. This combination of skill and passion is the perfect combination for highlighting the Eau Claire Police Department in a way which I have never seen before in any police department of any size." – Public Information Officer Roder, Eau Claire Police Department
---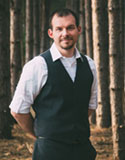 I specialize in commercial photography services like this. Corporate photography can also be considered industrial, business, commercial, executive, editorial, media, or even agricultural depending on the exact nature of the shoot and what the client wants captured visually. I give my clients a variety of images to choose from including many unique and captivating imagery. The client will receive environmental portraiture,  detailed close-ups, overall scenes, action captures, and anything else it may take to fulfill what they need. You can go here for more Commercial Photography Information.